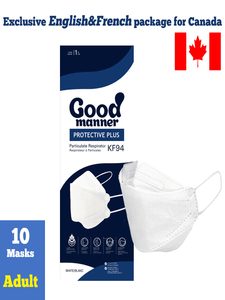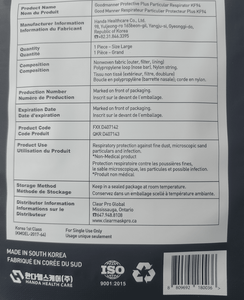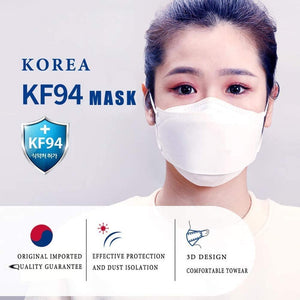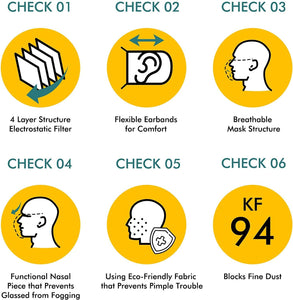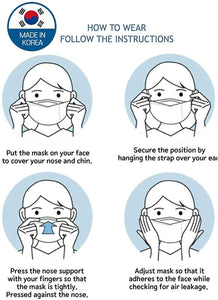 Good Manner KF94 Mask Canada (10 Masks), White Adult / Free Shipping within Canada /The Authorized Distributor in Canada.
Very satisfied.
The mask has a very good fit for me. I have a number of other KF94 masks - and not all of them fit as good as this one. This mask is very breathable - despite the exceptional fit - and I know that I am also very well protected. I think that most recommend changing out these type masks every 10 hours of use. As I don't tend to be indoors in public places (grocery stores, etc) for extended periods of time - I am able to use the mask multiple times, until it is time to change to a new one. Gordon Lavoie, Prince Edward Island, CANADA
Excellent service. Problem was with Canada Post.
Good all-around masks
Ordering from this website was easy and the pricing better than similarly approved masks. The free shipping is a feature that made me decide to purchase from this company, and my order arrived quickly. The masks themselves are good quality, the only drawback being that they did not fit as snugly as I would have liked; perhaps the earloops being a little too relaxed. The website also has many options for amount and colours, which is a bonus.
Satisfied customer.
Thank-you. I will soon be making another order.