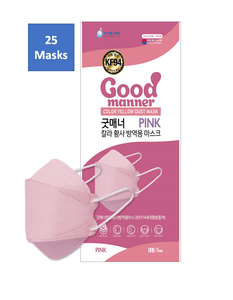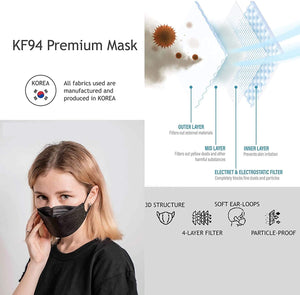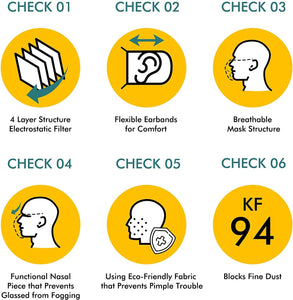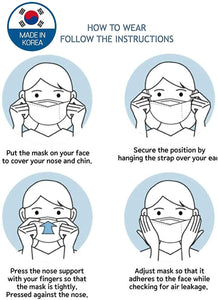 Very good masks
No issues: these are very good masks, easy to order online, with quick delivery.
Thank you for your feedback! We're glad to hear that you're happy with the masks and that there were no issues with ordering or delivery. We hope you continue to enjoy using them.
Great pink masks!
The masks are high quality and fun to wear in pink. They are also breathable.
Thank you for your kind review! We're glad you're enjoying our masks!
Good Manner KF94 Mask Pink Adult (25 Masks) / The Authorized Distributor in Canada.
I'm glad to see that this product is working well for the reviewer. Thanks for the feedback!
Best masks!
I have severe OCD, so the pandemic has been especially difficult for my mental health. I did a boat load of research on masks before investing in a particular type, and I was so impressed with the independent studies on the Good Manner masks. I ordered them immediately and never turned back. I have been using them for a very long time now and feel 100 percent confident in them. They are comfortable, and they don't have an unpleasant odor like so many other masks that cause my allergies to flare up. I can wear lipstick without worrying about it getting smudged, and I can breathe freely, which is great since I'm asthmatic. I won't wear any other brand. I have been on several flights, to concerts, and various other events, and I would not have felt comfortable doing that if I didn't have so much faith in these masks!
We're really grateful and appreciate you taking the time to share such a great review and experience. Your positive review means a lot to us. Thank You.