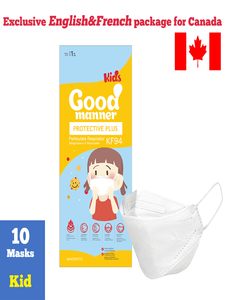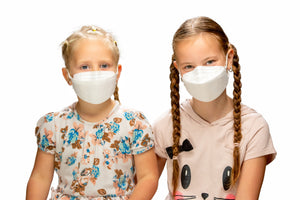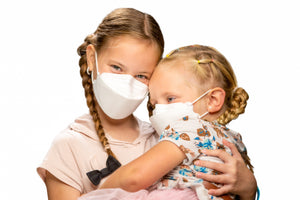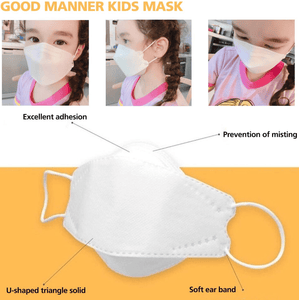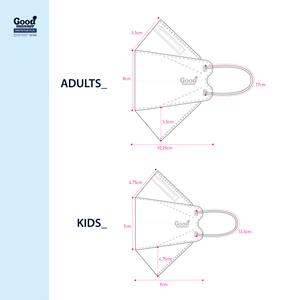 Not for me
These are great masks. Unfortunately, they just don't fit me. I first tried the adult size. It was too large for my small face - left gaps in my cheeks. So I thought I'd give the kids size a shot. They're slightly too small. I wish Good Manner would make smaller sized adult masks. They really are great masks. They're just not good for smaller adult faces.
Hello, I certainly understand. 2D medium size might work for you. 2D medium is smaller than 3D large and larger than 3D Kids. 2D Large > 3D Large > 2D medium > 3D small. Thanks,
Very happy with the kids kf94 masks
Got these for an upcoming trip. They fit my 7 and 9 year old well. I like that the ear loops are soft and thicker than other masks we have used, hopefully that means they are more comfortable when wearing for longer periods of time.
Great masks
Purchased two sizes. Adult and Children's. Both fit well and are very comfortable. There was a small mix up on shipping, but I phoned customer service they were great. Fixed it up with no hesitation. recieved the second package a few days later.
The best mask
My 11-y.o. stands by the Good Manner KF94. I found a cheaper, locally-made mask and had her try it and she right away knew it was different and wanted the 'original.'
Free shipping, no minimum, no tax. Thank you Clear Pro Global!
KF94
Have been using these masks in my music studio all spring. As students of all ages have come down with covid for the first or second time, we haven't. They have saved my family from becoming sick. Great service and quick turn around time for mask deliveries.