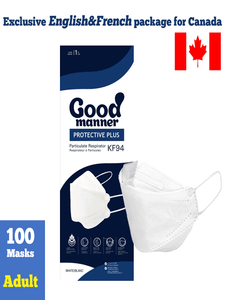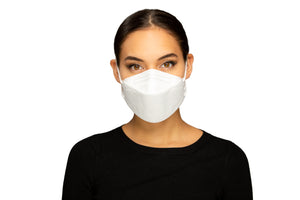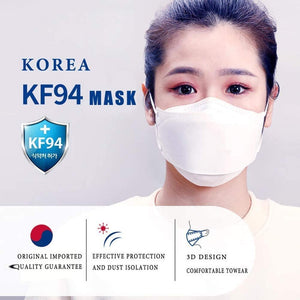 Great Masks, Reasonable Priced
This is the 2nd time I bought these masks; altogether I've bought 300 masks from them, and had no problem whatsoever. Very good quality compare to the other 3 brands of KF94 masks I've used because I didn't feel itchy when wearing them as oppose to the other 3 which made my nose itchy. I have allergies, so I'm more sensitive. Unfortunately, they are too big for me unless I wear an adjustment clip at the back of my head. Now only my 18 year-old son wears them in the crowded train when commuting to college. This order arrived (B.C.) less than 2 weeks which was a week faster than last time. If needed, I'll order these again.
Note: I almost ordered from " goodmannermasks.com, " but suspected they were not legit. I wish the company would call out the illegitimated sellers by name so that customers wouldn't be confused.
Hi LH, We're so glad that we were able to provide you with masks that you can wear often! Thank you so much for being our customer, and for the great review. We appreciate you!
Great masks with speedy delivery
Thank you for the review! We're glad you're enjoying the masks!
Good Manner Mask KF94 (100 Masks), White Adult / Free Shipping within Canada-The Authorized Distributor in Canada.
Good Manner KF94 White Masks
I have been using these masks for 2 years or more during the pandemic. I continue to use them in indoor settings and sometimes outside because I am a senior with health concerns, possibly at high risk if I contract Covid-19. These masks are great! They work exceptionally well! They protect me from Covid and also now from wildfire smoke circulating this summer.
Thank you for your review! We're glad to hear that the masks are working well for you. We hope that you stay safe during the summer months!
preferred choice of mask
Have ordered these multiple times because of the excellent fit and comfort.
We're glad to hear that our masks are a preferred choice of mask! Thank you for your continued support.