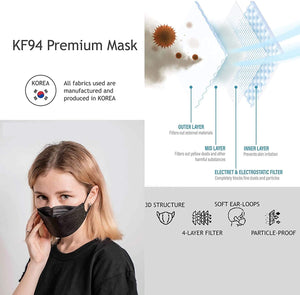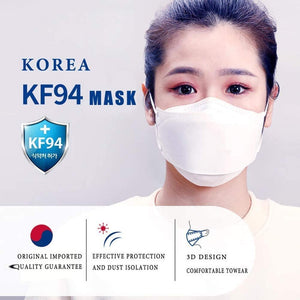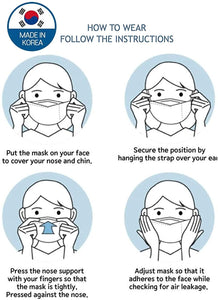 Quick delivery
Masks are comfortable and fit well. Received my order in a week. Free delivery made this an even better purchase. I wear these on the bus and will definitely order more.
Great! We're glad to hear that you're happy with the mask and the quick delivery. Thanks for letting us know!
Great Masks and Customer Service
We love these masks and have purchased them multiple times.
They always were delivered quickly.
We have also recommended them to friends and they have all been pleased as well.
Just wanted to let you know how much your review means to us. We do all we can to provide our customers with the best KF94 Masks which are Good Manner Masks; it always makes our day when a customer appreciates it. Thanks again.
they're comfortable
the straps fit nicely. Many masks make my ears stick out and pull on them but these are soft and long enough.